Here are two features that make life with Microsoft Dynamics 365 FSCM a little easier: managing number sequences and trial balance with a transactional detail report.
Feature 1 - Invoicing – extending chronological invoice and voucher numbers
A Client needs to maintain the continuity of the numbering sequence of accounting documents as this is a legal requirement in their country – just like in many countries. Every accountant who at least once closed a year is perfectly familiar with the problem of booking documents at the end of two different financial periods and observing chronological numbering. In the past, XPLUS implemented their own modification which allowed better control of the process. Namely new sequences of numbers were created automatically based on the range of months and periods when a given document was entered in the accounting system. After enabling the feature that Microsoft offers, no XPLUS modification is needed, the customer can use the standard proposed within D365.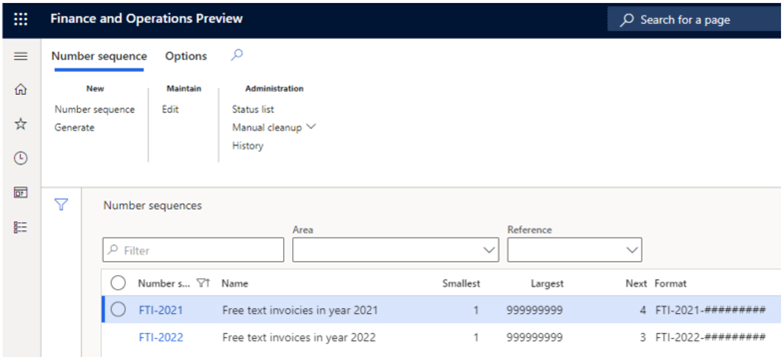 Entering a due invoice
Let's break down invoicing and assigning the right numbers with the example of a due invoice. First of all, you need to create two sequences – for fiscal year 2021 and 2022. To each sequence, we assign the correct time period corresponding to the fiscal period.

The system will properly assign a given numbering sequence depending on the booking date of the document.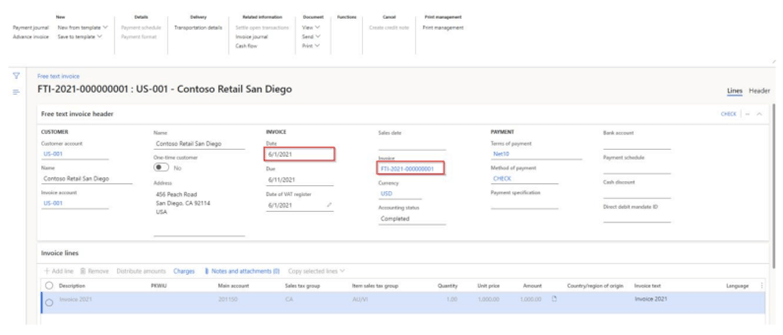 Feature 2 - Trial balance with a transactional detail report
Let's say a Client in the construction industry uses an outsourced accounting firm. After some time, they find that they would like to see accurate financial data in their Microsoft Dynamics 365 FSCM system. The accounting documents are imported on a recurring basis as part of the standard Excel sheet import service using financial journals. Before importing the data, the customer would like to see a preview of individual transactions based on the view of the generated trial balance. Unfortunately, the trial balance only generates data that have already been booked in the general ledger accounts. And a detailed trial balance is missing. After enabling the function provided by Microsoft, the Client sees the full picture of data based on the report generated from the system. The user has the ability to supply filtering parameters before the report is generated.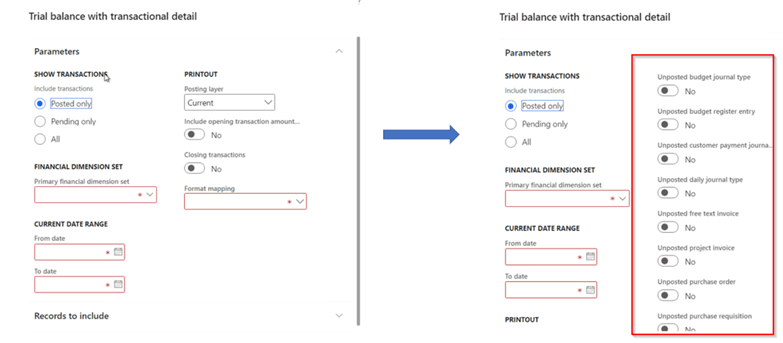 Enabling configuration in the data repository. To do this, you need to import the last version of Trial Balance from the Global Repository.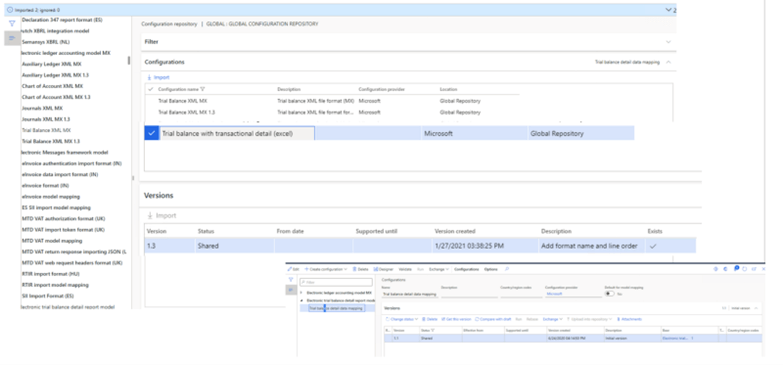 Example of creating a standalone invoice sheet and a financial sheet (without booking).
After generating the report, both transactions are visible in the report.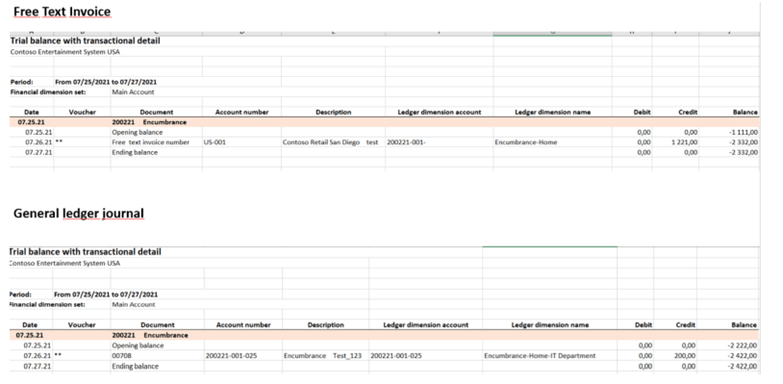 When importing a large volume of transactions, the generated report allows you to check balances on individual general ledger accounts. As a result, it saves a lot of work for the accountant, as there is no need to create additional spreadsheets to compare the data. Both of the above features are useful amendments to Microsoft Dynamics 365 FSCM. Stay tuned – more on One Version features is coming soon.
Read more on:
MS Dynamics 365 FSCM – what's new in Release 27?
To learn more about MS Dynamic 365 One Version sign up for the webinar on demand
Test Microsoft Dynamics 365 FSCM One Version updates or drown in chaos