Here we are with the latest features in Microsoft Dynamics 365 SCM. Our experts have had a look themselves to see how they fare. Scroll on to learn what the folks at Microsoft have introduced to boost your user experience.
Release 29: Feature 2 – Put vendor on hold for purchase orders
The details
This enhancement lets you put a vendor on hold for purchase orders. It adds a new
Purchase order
hold type that marks a vendor as
on hold
for purchase orders. You won't be able to create new purchase orders for vendors that are on hold for purchase orders, but you will still be able to proceed with any open invoices or payments for these vendors.
Business Value
Putting a vendor on hold for a purchase order allows the user to restrict purchase order creation for a particular vendor while other transactions on the vendor account is still possible. This specific control is essential when partial restriction is applied to vendor transactions.
Required configuration
Enable the Put vendor on hold for purchase orders from Feature management.
Go to Procurement & Sourcing > Vendors > All Vendors
Select the vendor and in the Vendor Tab in the Maintain group click on On hold
In the Vendor hold drop down select Purchase order and fill the related fields and then select OK.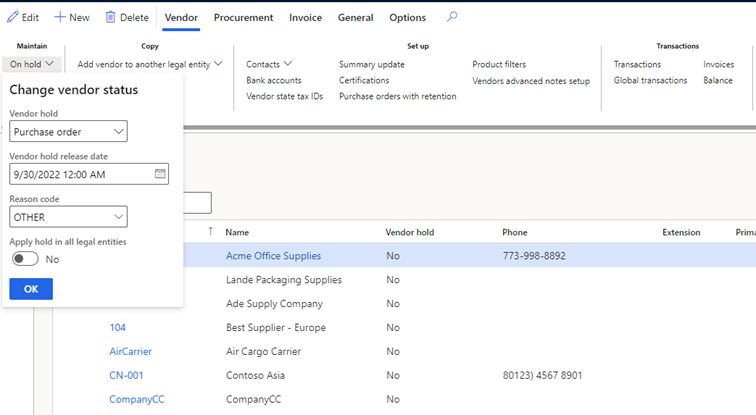 Transaction
Now let's try creating a purchase order from
Procurement and Sourcing > Purchase order > All purchase orders.
We can notice that selecting
Vendor account
1001
in
Create purchase order
is restricted and an error is thrown.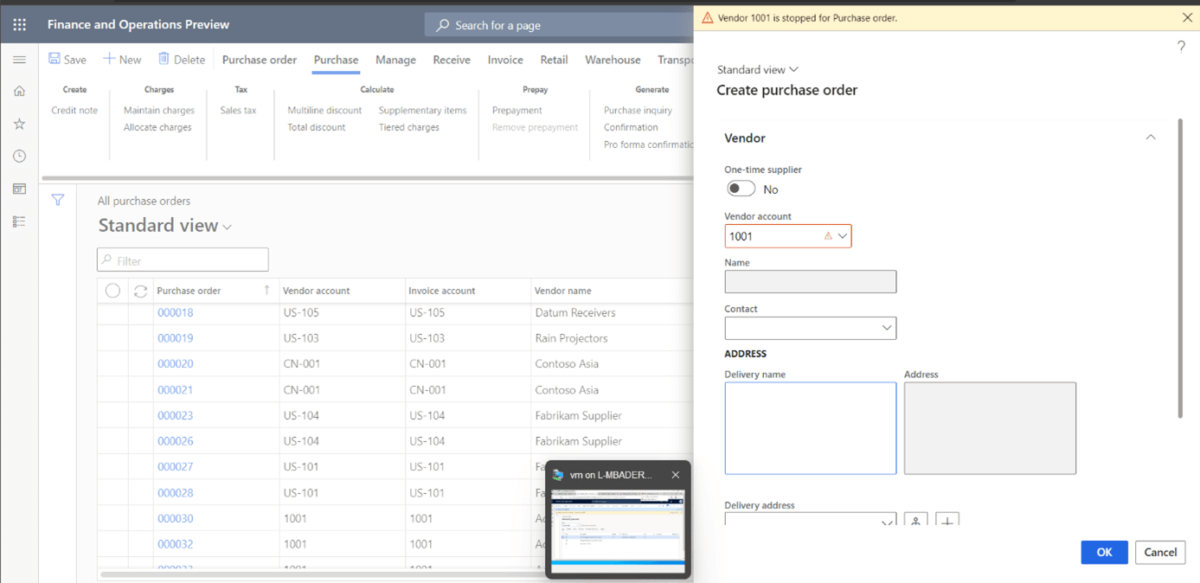 We also tried to release an approved purchase requisition for a vendor on hold for a purchase order. It's important to know that this feature does not restrict purchase order creation from approved purchase requisition.
Purchase order is created despite the vendor being on hold for purchase order. We're hoping that this is resolved in the next release.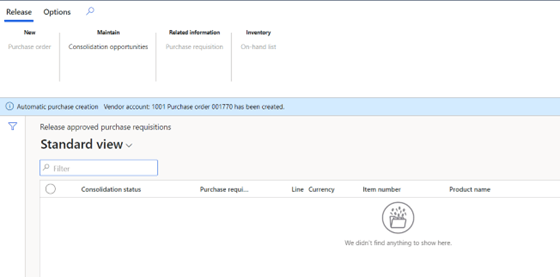 Check the offer for the support and development of MS Dynamics 365 FSCM here.