Recognizing the industry pains in the neck is an important first step. Equipped with such knowledge, you can avoid any mishaps when it comes to choosing software that will make your business more profitable and give you a chance to capture new growth opportunities.
Construction business is no exception here. Challenges and current issues in construction industry can be tackled with a toolset that will allow to properly consider and efficiently tackle the potential risks.
Global construction industry challenges
Covid-19 dealt a hard blow to all entrepreneurships. And challenges in construction industry during pandemic have become even more apparent. Unforeseen changes in the market brought about problems with cost control which is always leaving a lot of construction businesses in a pickle.
That is why keeping track of the incurred costs on many levels – those related to resources, materials, services, invoicing, deposits, etc. – has never been more important.
Construction companies need to bite the bullet and consider the digitization as a real chance for improving their situation. Despite the dynamically changing global situation and some unpredictable external factors (Covid-19 being one of them), most of the industry challenges in construction can be approached (and eliminated) with the right tool in hand.
However, although it is of the largest and most important industries, construction remains a slow adopter of new technologies and innovation (Deloitte, 2021). And this reluctance to digital transformation wreaks havoc when it comes to margins, high risk areas and project delivery. We witness that past responses to common construction industry problems have not been effective in creating a catalyst for change. It's time for a technology-oriented approach, full-on.
Construction industry challenges – biggest holdups
What are the problems in construction industry and the key challenges as indicated by its representatives? Most of the below mentioned problems are crucial for the construction contracts.
That is why ineffective solutions for those issues translate directly into the low profitability of the construction projects. These are:
Construction industry – problems and solutions
Risk is an inherent part of construction projects. To eliminate contractual issues– which is to better manage construction risks and quantify their costs – you need a software that will guarantee seamless project management from the very moment of placing the bid up till the project acceptance.
What other benefits can you reap with an ERP software that caters to the needs of construction businesses?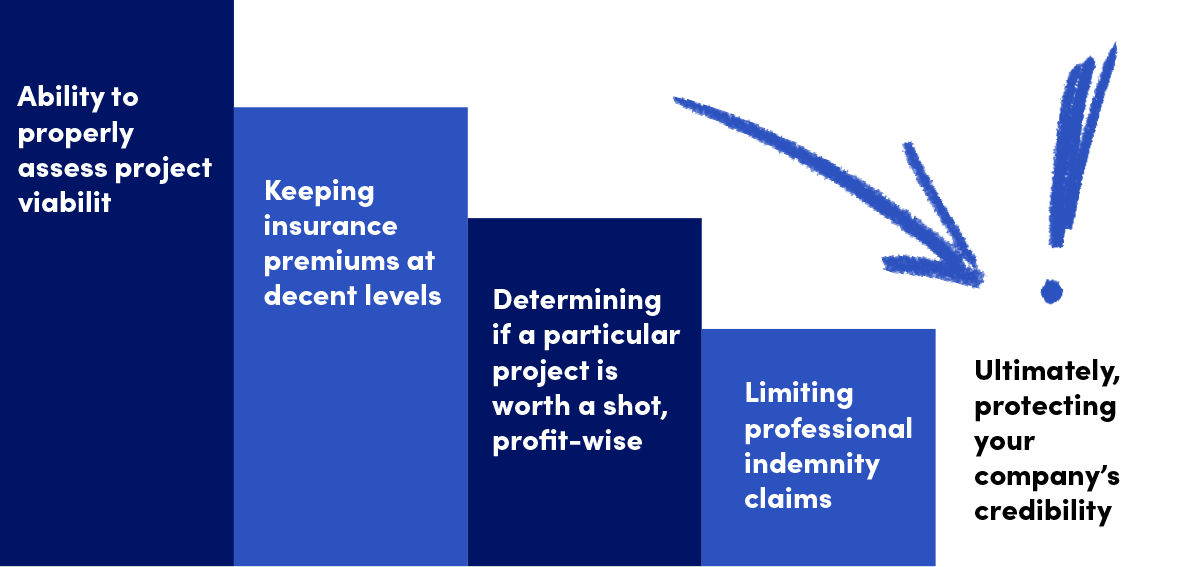 Without implementing modern technology, the above tasks seem out-of-the-way. A system that you can tailor to your needs will fully support the project management and company management, too. The tool will not predict the risks, however, it will let you monitor them and tackle the most pressing challenges of construction industry.
The system that you choose should help you make more informed decisions that will impact the overall construction project profitability.
If you need guidance and talk your options through, reach out so that we can help you choose the software that you need:
Implementation Microsoft Dynamics
.