Going for gold? Not anymore. Those who listen carefully must have heard that in spring 2022, Microsoft announced that its current partner program –
Microsoft Partner Network (MPN) – will be replaced and transformed into Microsoft Cloud Partner Program
. This means you can no longer be a Microsoft Gold Partner – or Silver, for that matter. There is a deadline, too.
The new program will kick off on 1 October.
It will include a new structure for partners. And it will also bring substantial changes to Microsoft's partnership. Although the changes are sweeping – there is nothing to worry. Read on to find out why the change has come about and how to prepare for the transition with no hiccups. There is still time!
Why the change?
Microsoft has decided to shift the focus from on-prem to the cloud and has made it the focal point for all the business applications. And no wonder. With the Covid-19 pandemic, everyone in the Microsoft business realized that such a shift is no longer a myth. The cloud for the Dynamics partners offers immense growth potential but also transparent earning opportunities in terms of licensing and service revenue.
The change to Microsoft Cloud Partner Program has been long on the agenda. It is meant to simplify the partner program with single-tier Solutions Partner Designation. Microsoft aims to help partners grow their business through encouraging them to go to market and win new customers.
With the cloud solutions gaining popularity since its 2018 version, it was clear that Microsoft would choose this path. The changes seem to be a natural consequence of the product development. Since 2011, Microsoft has been offering Office 365 as a cloud system, since 2016 Dynamics 365 CRM and Finance and Operations as a cloud version and Dynamics 365 BC joined the cloud in 2018. It was inevitable that these moves (sparked off by advancing digitalization, increased mobility, and the rise of new technologies) have to be reflected in the Microsoft Partner Program.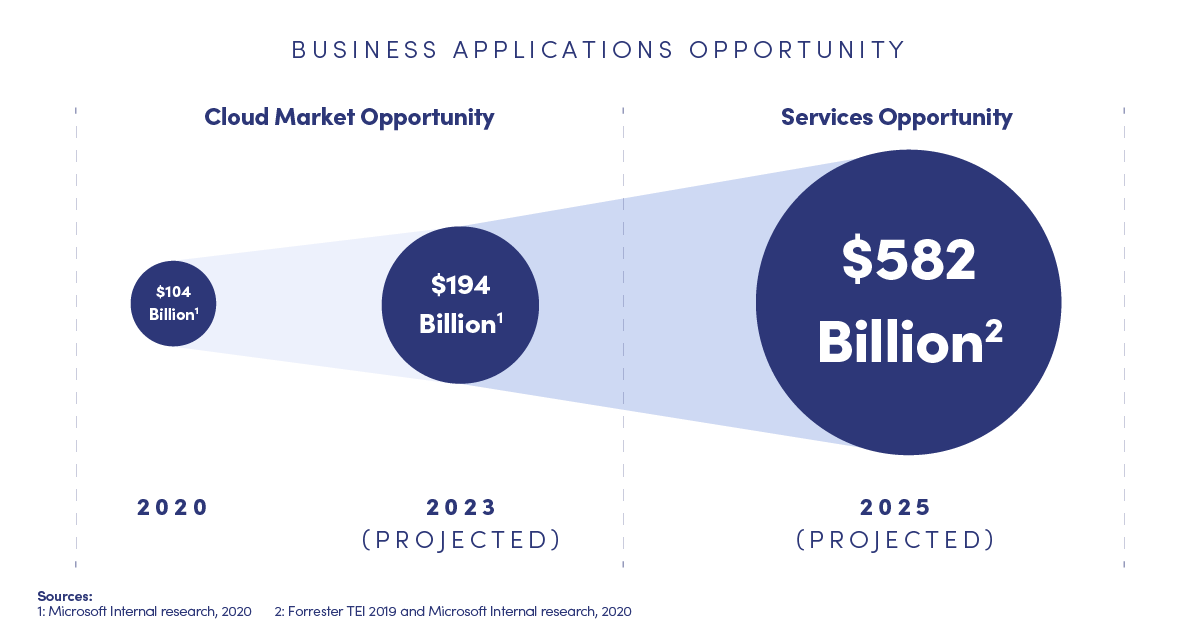 What's in it for you?
The new model provides two qualifying levels: solutions partner and expert/ specialist. Through attaining the designation, you can demonstrate to your customers what your organizations' capabilities are more clearly for delivering customer success in each of the solution areas.
By expanding your capabilities, you are able to create more value in the market, win new business and prove that you provide innovative and customer-centric solutions that answer customer demand.
Microsoft Gold Partner gone… what the program is now about?
We are witnessing a revolution. Microsoft Partner Program has never been fundamentally changed over the past 30 tears. Some consider the announcement that is coming to life on 1 October 2022 as a reboot. To prepare for this, Microsoft announced its new – Microsoft Cloud Partner program earlier on. Mind you –
not only the terminology changes but, most importantly, the structuring of the whole partner network.
Until now, if you were – let's say – a Microsoft Gold Partner, you had the following options to choose from:
Accept Registered Partner status
Subscription to the Action Pack
Silver Competency
Gold Competencies
What happens now is that Silver and Gold Competencies have been discontinued. This basically means you can no longer be Microsoft Gold Partner or Microsoft Silver Partner. The change is effective from 1 October 2022. What does that mean exactly?
Up till now, Microsoft partners had to prove their know-how and qualifications in 18 competency areas. Now, this number will go down to 6.
In each of the 6 solution areas, Microsoft partners will be measured with a PCS scale (Partner Capability Scores). The points are to be awarded for achievements in the three categories:

Performance: based on the net customer adds. Takes into account customer churn and is based on a trailing 12-month period.
Skilling: verifies expertise with intermediate and advanced certifications. You can contribute to both intermediate and advanced certs, however with each metric, only unique individuals are recognized for achieving points.
Customer success: measured by both usage growth and the number of solution deployments.
Collected points can have different weightings depending on the partner's solution area. It can be either:
Azure
Business Applications
Modern Work
Security
To be recognized as a Microsoft Solution Partner, the companies have to collect at least 70 points across these areas. Additionally, partners have to achieve at least one point in 5 additional sub-categories to get the overall qualification for their solution area:

Net Customer Adds
Intermediate Certs
Advanced Certs
Usage Growth
Deployments





What happens next? Once the partners have achieved the designation for the Microsoft solution area, they are encouraged to validate their knowledge further. There are specializations available for partners that are aligned to Microsoft solution areas. For example, partners for Business Applications can acquire one (or more) of the below specializations:
Low Code Application Development
Small and Midsized Business Management
Intelligent Automation.



Microsoft Cloud Partner Program – out with the old, in with the new

Although we used to treat Microsoft Gold Partner and Microsoft Silver Partner titles as something that will stay with us forever, they will soon be a bygone era. However, the truth is, this new structure is a result of what Dynamics partners have been doing already. Which is: to promote the spread of SaaS solutions. And the change is already underway. Since April 2022, each Microsoft partner can view their progress (as mentioned above) in the Partner Center. All the values get imported centrally – as soon as you submit new documents (such as a new certification) or make a transaction for a new customer. This means that as a partner, you do not start from scratch on 1 October – everyone has already progressed in their qualification process.



How to get started

What are the steps you need to take to prep for Microsoft Cloud Partner Program? This is what you need to do: 1. Sign in to Partner Center to review your PCS score. This will allow you to track your progress. 2. Go to Microsoft docs to learn the requirements needed for your solutions partner designation. 3. Review the Solutions Partner Designation Benefits Guide Where can you find additional information and resources? Most helpful will be:
Learn more about Microsoft Dynamics 365 Implementation Services